Power of Words - Program Overview
At Power of Words, we create an enjoyable atmosphere conducive to learning. Our program runs during the school year from September to June with classes held once a week for 90 minutes. Your child will grow in confidence and gain a strong understanding of concepts that will apply to their schoolwork. This will give them an edge that will set them apart from their peers!
At our Academy, our goal is to create a solid foundation upon which exceptional writing skills can be built. Your child will learn:
to comprehend and summarize text

the writing process

to effectively communicate relevant information and their personal experiences

to write a well-structured essay

the elements of an effective and compelling speech

to build their confidence in public speaking.
As your child progresses through the program, they will continue to build on the foundations of writing with a focus on different types of writing and will be encouraged to incorporate their personal style into their compositions. Specifically, your child will be proficient in writing descriptive, narrative, expository and persuasive essays and will have the expertise to write a powerful speech on any topic!
By the end of our program, your child will have the talent to write fantastic essays that will impress their teachers. In addition, with a public speaking focus incorporated into the program, our goal is to boost your child's self-esteem and confidence. Our Academy prepares your child to be a strong leader, enriching both their personal and academic life.
Assessments and Evaluations
The primary purpose of assessments and evaluations is to improve student learning.
The Power of Words program has evaluations built into the curriculum at regular intervals, so that teachers can assess your child's progress and provide them with specific feedback that will lead to improvement. Report cards will be provided to parents and parents will have the opportunity to discuss their child's progress with their teacher.
At Power of Words, we are truly committed to inspiring your children and all their endeavors.
To be an effective reader, students must understand the ideas communicated in a text and be able to apply them. Students can develop effective reading skills by using comprehension strategies when they read.
At Power of Words, we combine leading instructional strategies and institute repetitive practice to enhance reading comprehension skills. Unique techniques are used to teach ordering of events, finding main ideas, identifying important information, distinguishing between fact and opinion, and making inferences and predictions. Students are encouraged to ask questions and are trained to think critically by making meaningful connections between themselves, what they encounter in texts, and the world around them. We also focus on developing vocabulary to enhance reading comprehension and writing skills.
Our primary goal at Power of Words is to inspire your child to develop a love of reading, which will benefit them for life.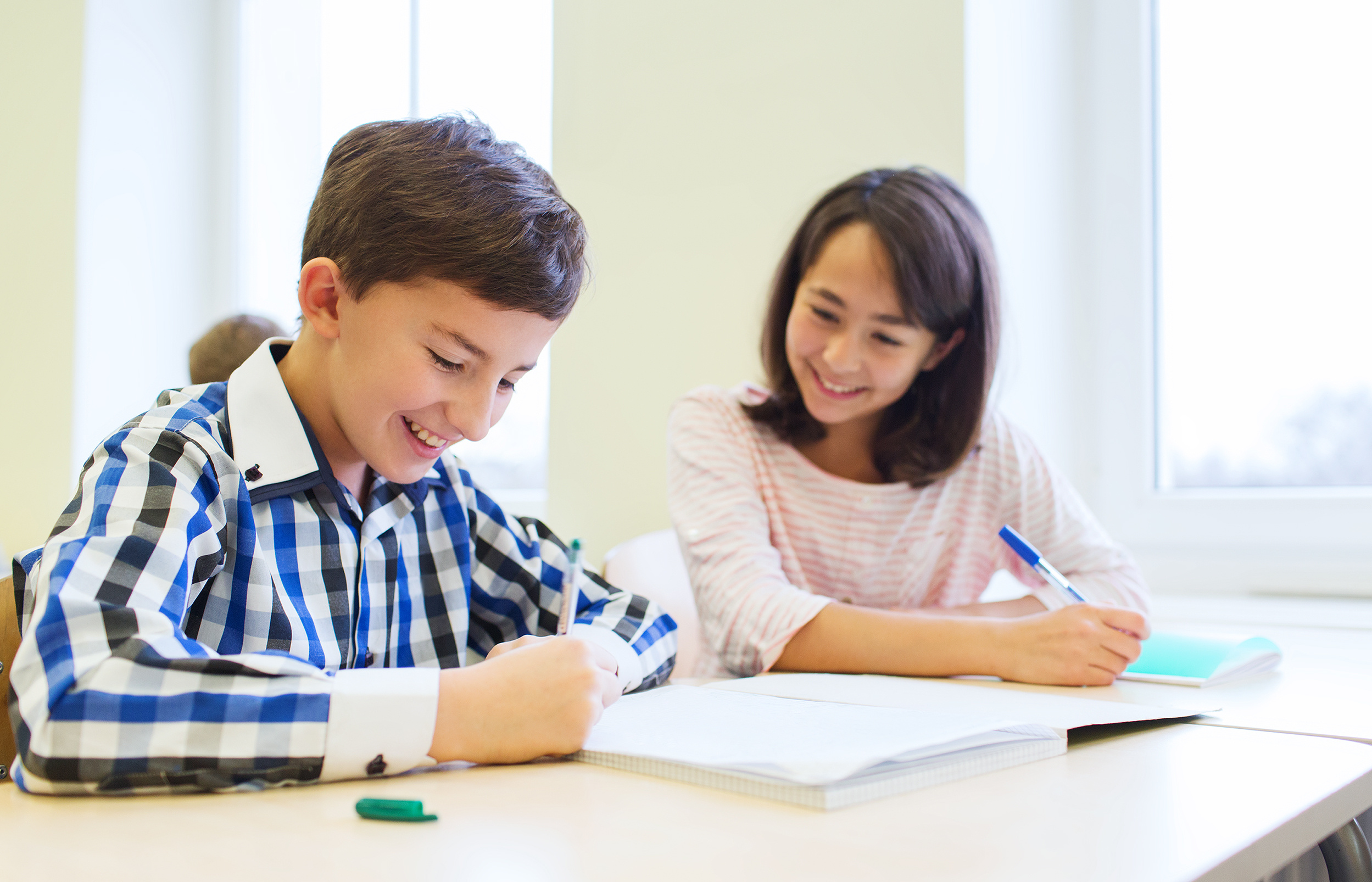 To ensure young writers achieve success, they must have a solid foundation on which to build. You can't write an essay until you master paragraphs and you can't complete a paragraph until you understand the components of a sentence. At Power of Words, we focus on these core skills to set the stage for your child to be a fantastic writer.
Once our students learn the foundational elements of the writing process, they are encouraged to write longer and more complex texts using a wide range of forms, establish their own styles in their writing compositions, and identify their point of view and other possible points of view. They are also taught to proofread and make revisions to improve the content of their writing using specified guidelines. In addition, with practice and guidance, students are trained to become methodical thinkers who can communicate their ideas clearly, succinctly and effectively.
At our Academy, your child will develop an appreciation of the power of the written word!
At Power of Words, we recognize that oral communication skills are fundamental to student participation in any learning environment. In addition to designing units specifically focused on public speaking where students will write and present their own speeches in a mock setting, we have incorporated learning activities throughout the curriculum with the goal of building confident and powerful speakers.
We focus on building presentation strategies, effectively using vocal skills (including tone, pitch, volume and pace), incorporating non-verbal cues (including facial impressions, gestures and eye contact) and communicating orally in a clear and coherent manner.
Our program is designed with the objective to boost your child's self-esteem and confidence, which will prepare them for success, and nothing less!